SANBI-GBIF Data Management and Cleaning 22-24 February 2022
SANBI-GBIF Data Management and Cleaning 22-24 February 2022
Trainers
Fatima Parker-Allie |
Vernon VISSER |
Hannelie Snyman |
Sanbigbif eLearning |
Mahlatse Kgatla |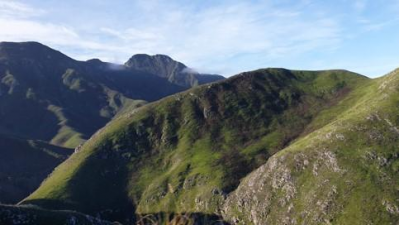 Welcome to the capacity enhancement training workshop on data management and cleaning. This course ties into SANBI-GBIF's strategy to develop biodiversity informatics skills nationally. Through this course, it is intended to focus on Data Management and Cleaning of primary biodiversity data, to ensure that data and the information derived from this is relevant and can ultimately be used for improved decision making. Through this course it is intended to introduce participants to the GBIF landscape and Knowledge Management Platform or research infrastructure. Participants will also be introduced to key software packages to manage, clean and visualize data such as the R package and QGIS. Participants will also learn about R basics, issues with biodiversity data and the need for data cleaning, getting a standardized taxonomy, resolving coordinate issues and biodiversity georeferencing.
Course Information
Course Topics
Setting the Scene - Introduction to SANBI-GBIF
Data management in support of the science and policy landscape
Data management and quality control – experiences from SANBI and BRAHMS
The Integrated Publishing Toolkit
Introduction to R
Using R to get GBIF data
Overview of issues with biodiversity data and the need for data cleaning
GBIF issue flags
Coordinate errors and georeferencing
Determining whether a record represents a native or alien occurrence
Identifying cultivated or "non-wild" specimens
Course Trainers
Vernon Visser
Dr. Vernon Visser is a research fellow in the Centre for Statistics in Ecology, Environment and Conservation (SEEC). Broadly speaking, he is interested in understanding why species occur where they do, and being able to predict and monitor their past, present and future distributions. This research is important for advancing our understanding of the natural world, but also for very practical purposes in that global climate change, land-use change, and human-assisted dispersal of species are causing unprecedented changes in the extents and distributions of species.
Fatima Parker-Allie
Ms. Fatima Parker-Allie is a Deputy Director: Biodiversity Informatics at the South African National Biodiversity Institute, supporting Partnerships and Cooperation both nationally and at the Africa level, advocating that data mobilised meets a sustainable development agenda. Ms. Parker-Allie, is also the SANBI-GBIF Node Manager focused on making biodiversity data accessible, in support of science and policy implementation and also growing Biodiversity Informatics as a field of science in the country.
Hannelie Snyman
Ms. Hannelie Snyman have been involved with the management of biodiversity datasets for more than 25 Years. She joined the South African National Biodiversity Institute in 1996 as part of the Data Management Department, in the Biosystematics Division, with degrees in Microbiology and Botany (UP) as well as a BA degree in Environmental Management (UNISA). Ms. Snyman's main focus has been on the smooth and efficient management of institutional data, supporting the data targets for SANBI and the implementation of data management systems through the evolution of PRECIS to BRAHMS (for Herbaria and Living Collections). Here, supporting both internal and external stakeholders in the use of SANBI's biodiversity databases has also been an integral part of her job. This resulted in receiving a SANBI merit award in 2014 for teamwork in the implementation of BRAHMS. Ms. Snyman also chairs the BODATSA (Botanical Database of Southern Africa) Committee at SANBI and is part of the Data Working Group of the National Science Collections Facility. As such, she has unique insight into making biodiversity fit for use. She has also previously completed courses in Specify and the SANBI-GBIF Fitness for Use of Biological Data Workshop.
Mahlatse Kgatla
Mahlatse is the NSCF Data Quality Specialist focusing on data from museums. He did his BSc Environmental Science at University of Pretoria and BSc (Hon) Environmental Management at UNISA. He got introduced to biodiversity data management as a Groen Sebenza intern. He later joined the invasive alien sector as a project officer, with the main task of coordinating, integrating and mobilizing invasive alien plant species data. He then moved to the Foundational Biodiversity Information Programme (FBIP) where he was responsible for the data from FBIP funded projects. One of his main responsibilities was to ensure the data sets coming in met the FBIP and international data standards. Mahlatse enjoys playing a supporting role to others wherever possible. He also enjoys outdoor activities.
Coaches